Schedule An Appointment
To make an appointment with a Writing Consultant, visit the Writing Center's online scheduler. Here you can view available appointment times, view consultant bios, and book a consultation. You can also walk in during our in-person hours.
Writing Consultants are also available for classroom visits and in-class workshops. For more information, contact Writing Center Director Bela Agosa by email at Isabela.Agosa@kzoo.edu.
Appointment Hours
The Writing Center Opens Week Two!

Fall Term Exam Week Hours
🍁 Morning Hours 🍁
Monday & Tuesday
11:00-12:00 p.m.
🍁 Afternoon Hours 🍁
Monday & Tuesday
3:00-5:00 p.m.
🍁 Evening Hours 🍁
Sunday & Monday
6:00-9:00 p.m.
About The Writing Center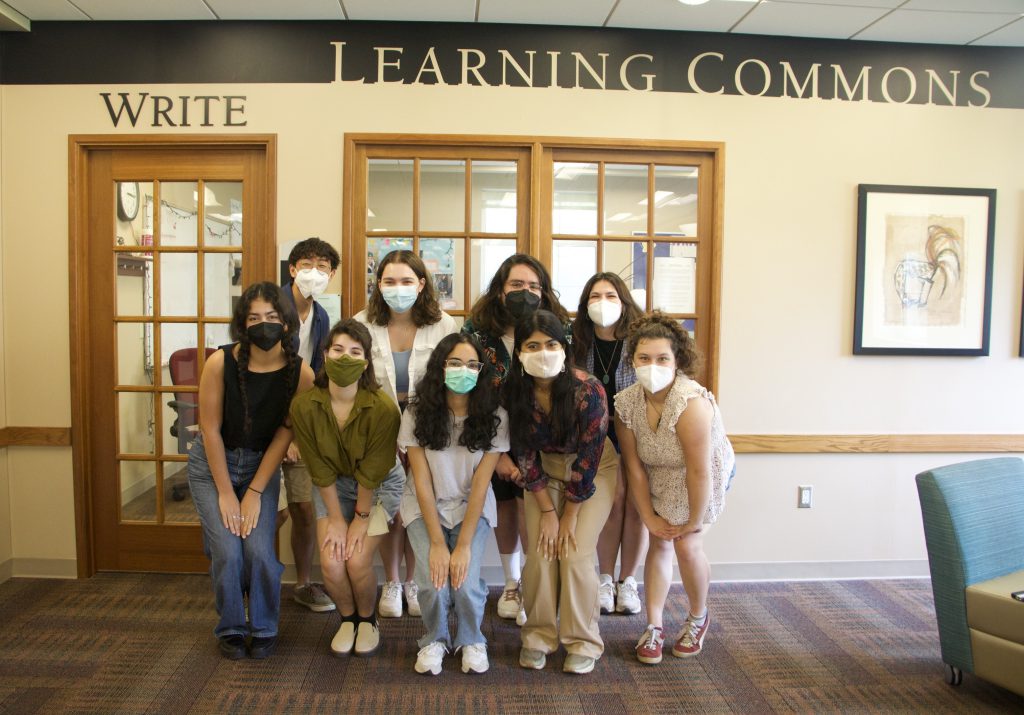 About Info
The Writing Center is staffed by Kalamazoo College students who are selected through a competitive interview process and trained to assist their peers with all types of writing and all stages in the writing process. Writing Consultants work with students in individual thirty or sixty minute appointments or on a walk-in basis. The Writing Center is located in the Upjohn Library Commons, Room 110.
Mission Info
We, the staff of the Kalamazoo College Writing Center, strive to assist the students of this college to create stronger pieces of writing. We will work to accomplish this by helping students hone the skills that they already possess as writers and editors, providing them with strategies and constructive feedback so that they may seek further accomplishment in the craft of writing. We will help students with any kind of writing and any writing-related skills.
Online Consultations
In a online consultation, a Peer Writing Consultant will expect you to log in at your scheduled time. You and the consultant can video chat, create a chat log that you can save for later, and/or make direct comments onto a paper you've copy and pasted into the "whiteboard" section of the online platform. This mode has a lot in common with the face-to-face writing consultation experience!
Tunes